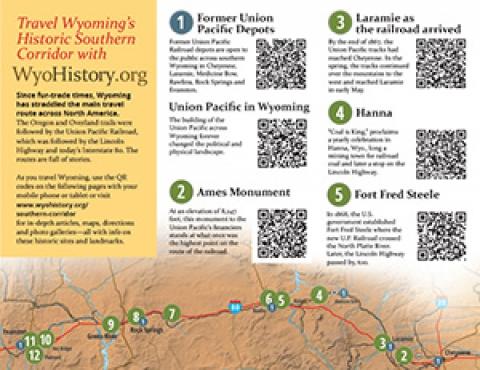 Since fur-trade times, Wyoming has straddled the main travel route across North America.
The Oregon and Overland trails were followed by the Union Pacific Railroad, which was followed by the Lincoln Highway and today's Interstate 80. The routes are full of stories.
As you travel Wyoming, use the QR codes on the brochure with your mobile phone or tablet or visit www.wyohistory.org/ southern-corridor for in-depth articles, maps, directions and photo galleries—all with info on these historic sites and landmarks.