Wyoming's Black Past
June 10, 2020
Recently we learned that Dr. Quintard Taylor, founder and director of Black Past, a history-minded website a few years older than ours, has announced plans to step away from management of the site. When we sent him a quick note of best wishes, he sent us a link to all the website's articles that have any connection to Wyoming.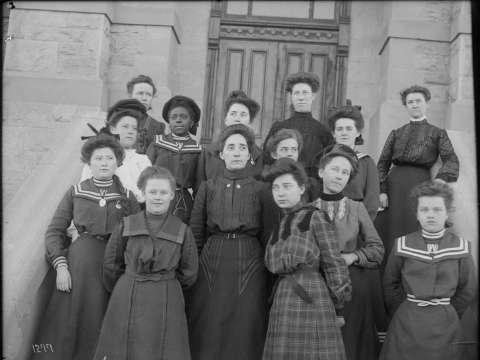 The articles are about all kinds of people, from the outlaw Isom Dart, shot dead by Tom Horn in Brown's Hole in 1900, through bestselling fiction writers and former University of Wyoming faculty members Terry McMillan and John Wideman to Kanye West and his recent purchase of two ranches near Cody.
Taylor, a professor of history at the University of Washington in Seattle, will continue in an advisory capacity with Black Past. Dr. Quin'Nita Cobbins-Modica, a historian of African-American women's history in the West, will take over as director. The website offers thousands of entries on African-American history and on global African history.
Since the recent killing of George Floyd and related events, we again recalled James Baldwin's remark, "The history of America is the history of the Negro in America." The same thing might be said of Wyoming. Click here for Black Past's entries on Wyoming and Wyoming-related people and events. Click here for Central Wyoming College Professor Todd Guenther's comprehensive 2009 Annals of Wyoming article on the rash of lynchings of African-American men in the early 20th century. And see the links below for more on Wyoming African-Americans on WyoHistory.org: