To Mr. Henry Ford from W. F. Cody, 1916
November 15, 2023
By James H. Nottage
Automobiles officially entered Yellowstone Park beginning in 1915. From that point on, auto touring and camping became a constantly growing part of life in Wyoming. In 2023 my wife Mary Ellen and I toured by car in the opposite direction to northern New York and then west to Michigan where we visited the Henry Ford museum. We did not expect to see a lot about Wyoming in the exhibitions, but there was a small surprise. A section on auto camping and road improvements in America included a simple postcard sent in 1916 from William F. "Buffalo Bill" Cody to none other than Henry Ford himself!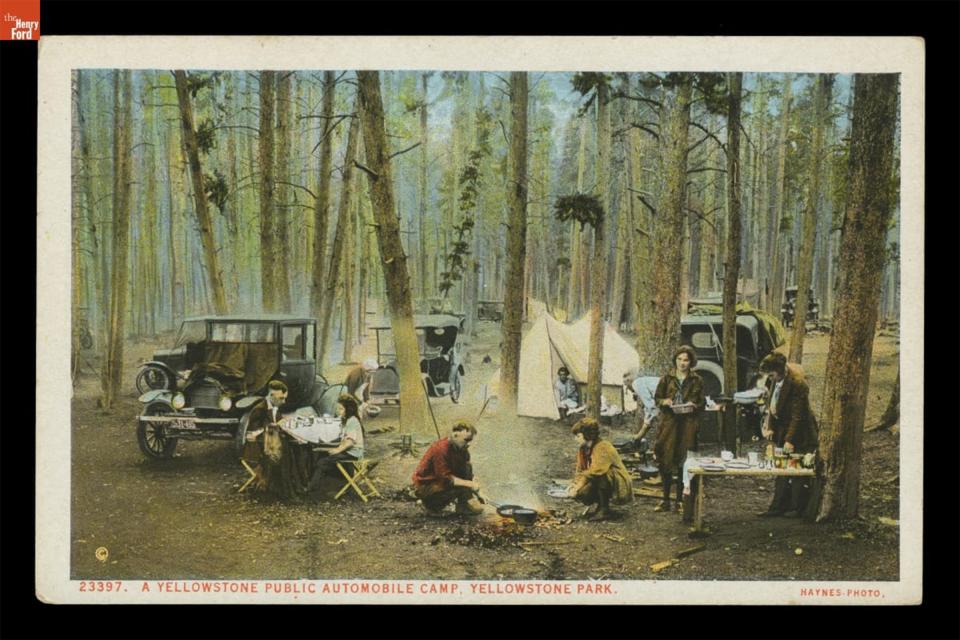 The card allows us a peek at rapid changes in the history of Wyoming. Mailed in October from North Carolina where Cody was appearing with the 101 Ranch Wild West Combined, the card was received at Ford Motor Company in Detroit on Oct. 21, 1916. (Cody's original Wild West show had gone bankrupt a few years earlier.) The message—about politics but with a cowboy flourish—says: "Hughes can't ride Woodrow he is pulling leather already and will be disqualified." It is signed "W.F. Cody." In the last weeks of the 1916 presidential election campaign, Republican Charles Evans Hughes was running against Democrat Woodrow Wilson. Ford himself, without campaigning, had won the Republican primary in Michigan, but the election in November pitted Wilson against Hughes, and brought Wilson to the White House.  
The relationship between Buffalo Bill and Henry Ford was not a strong one. Each clearly perceived the promotional potential of connecting with the other. In fact, Ford Motor Company produced a series of short news films called the Ford Animated Weekly in 1916 for free distribution to theaters across the country. One of these showed performances of the Buffalo Bill and 101 Ranch Wild West Show while another celebrated the opening of a Ford assembly plant in Oklahoma. 
Cody had been a car owner as early as 1903 and the pictorial front of the post card tells us how he recognized the importance of motorized vehicles in bringing tourism and business to the Cody area. Buffalo Bill is shown on the card holding a banner welcoming visitors to his namesake town. He stands overlooking buses and cars traveling along the Yellowstone Highway, Lincoln Highway, Black and Yellow Trail and Billings routes to Cody and Yellowstone Park. Such travel in turn was guaranteed to benefit the showman's own businesses including the Irma Hotel and Pahaska Tepee, his resort located near Yellowstone's east entrance. The Park County Enterprise, a newspaper founded by Cody, included in its banner the tag line: "Cody, Wyoming. The 'Front Door' to Yellowstone National Park." 
Related tourism was promoted throughout the region and between 1912 and 1916 the Yellowstone Highway Association, the Wyoming Highways Association and the Lincoln Memorial Highway Association began endorsing road development and promotion.  Hotels, campgrounds, automobile repair services and suppliers and road construction and improvements developed quickly in response.
In 1916, James True, Deputy State Engineer, reported that Wyoming could boast 15,000 miles of roads of all kinds while the Lincoln and Yellowstone routes had been designated state highways. For the first time, oil and gas taxes were paying for construction and improvements. In 1917, a state highway department was authorized and enabled to accept federal aid. Matching funds were raised through bond issues and the Oil and Gas Leasing Act of 1920. While 24,000 automobiles were registered in the state by 1920, tourism brought 5,000 more to Yellowstone that year. With this explosion of pleasure seekers, overcrowding, littering, trespassing and traffic jams became a constant for the region.  
From such beginnings a simple post card promoted—and in retrospect, predicted—the results of auto touring and camping in Wyoming. The auto camping section at the Henry Ford museum includes a 1927 Gilkie tent trailer, a 1949 Airstream Trailwind travel trailer and a 1959 Volkswagen Westfalia camper van to remind us how successive generations have hit the road to the West.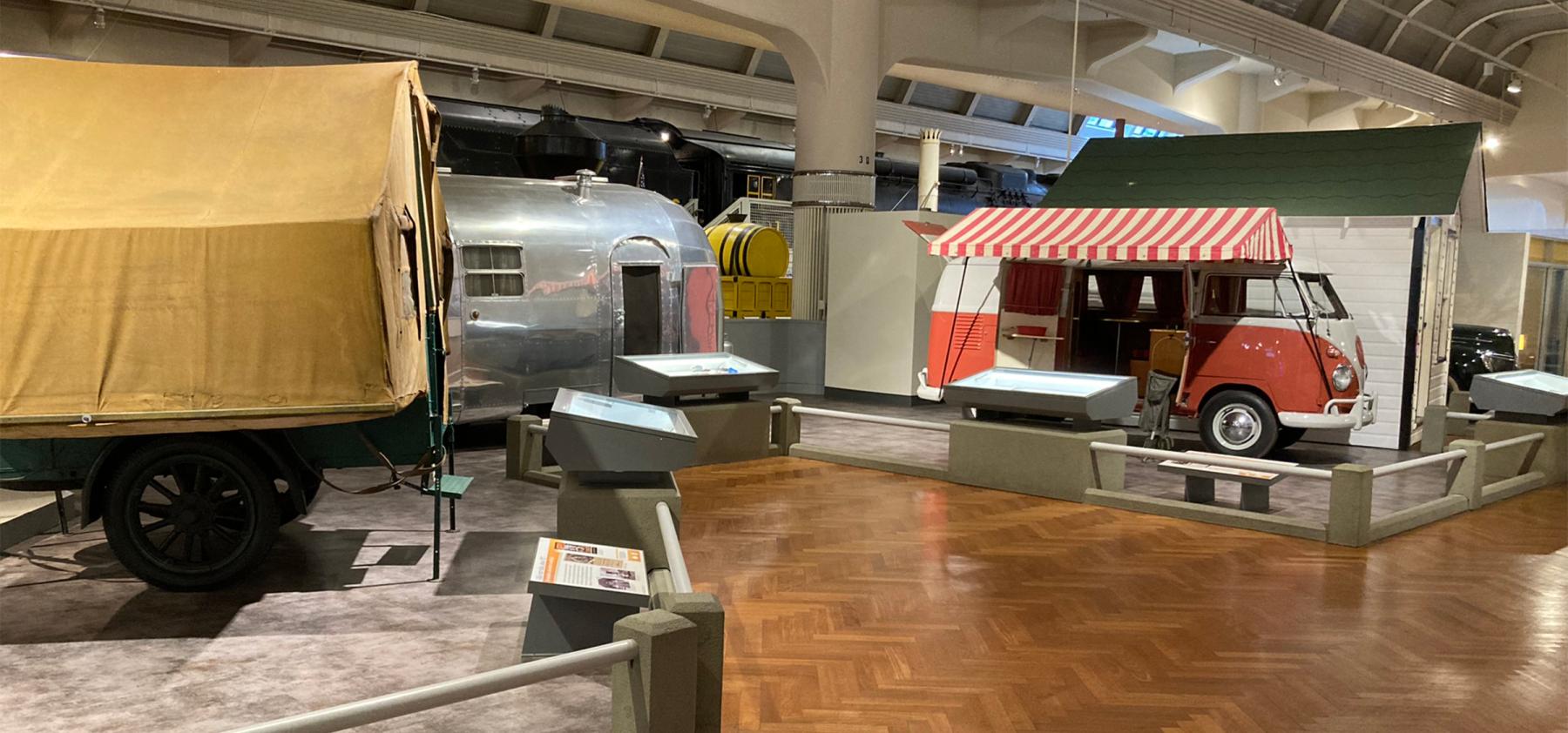 Read:
Greetings From Wyoming: Postcards and the Tourist Culture
"Let Us Ramble:" Exploring the Black and Yellow Trail in Wyoming
Before the Numbers: Naming Wyoming's Highways
Town Founder and Irrigation Tycoon: The Buffalo Bill Nobody Knows