Kirwin Inspired Dreams of Prosperity, Solitude
The old mining town of Kirwin, located in the Absaroka Mountains, near the headwaters of the north fork of the Wood River, about 38 miles from Meeteetse, Wyo., continues to be a treasure for history buffs. Efforts to stabilize and preserve the town have been underway for a number of years.
Although Kirwin is famous for the gold mining that took place there, the beauty, serenity and solitude of the mountains also drew 1930s aviatrix Amelia Earhart to the area. She and her husband, New York publisher and promoter George Palmer Putnam, planned to build a vacation cabin nearby.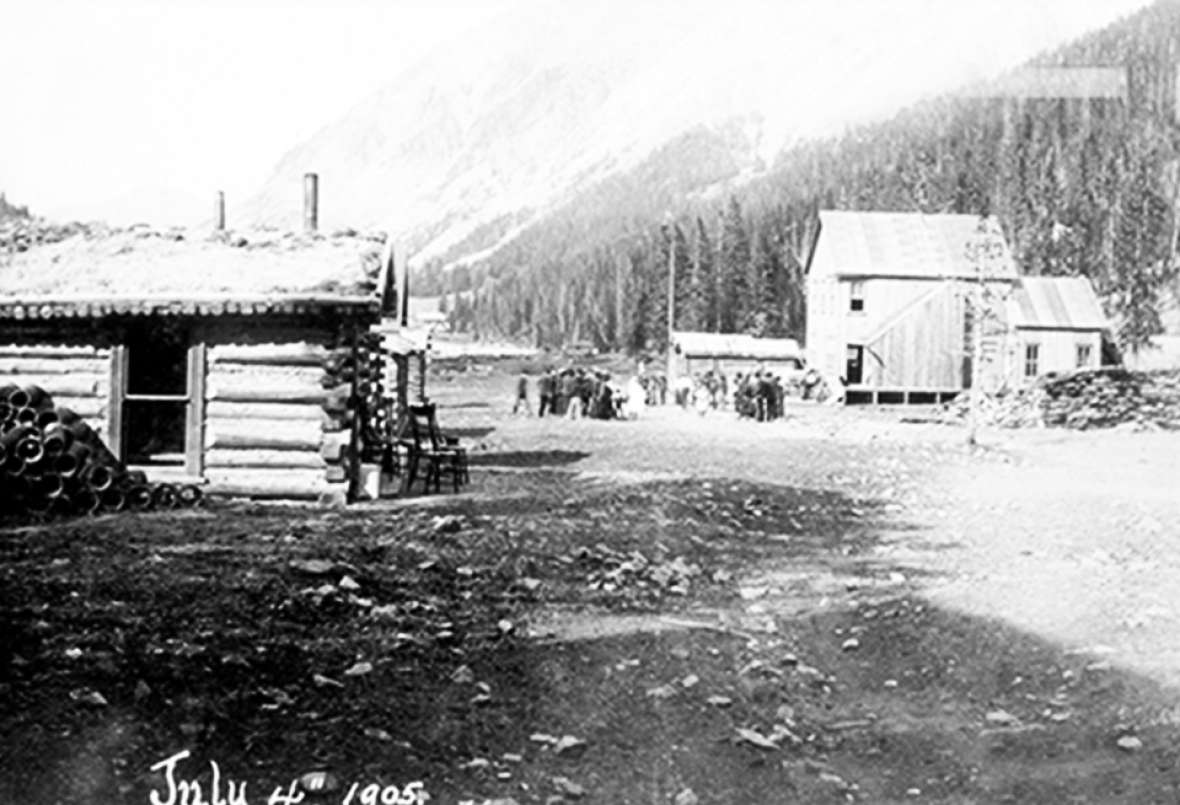 The town is named for William Kirwin, who found gold and silver on Spar Mountain while deer hunting with a friend in the 1880s. The friend, Harry Adams, spread news of the discovery, and soon countless prospectors came to the region.
Earlier gold prospectors had actually come in 1870, led by William Kuykendall. Because the area was protected at the time under terms of an 1868 treaty with the Shoshone Tribe, soldiers from Camp Brown, at present Lander, Wyo., made the gold-seekers leave.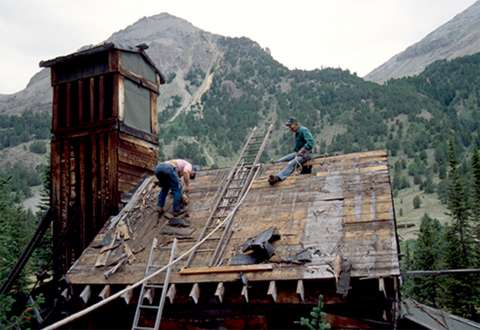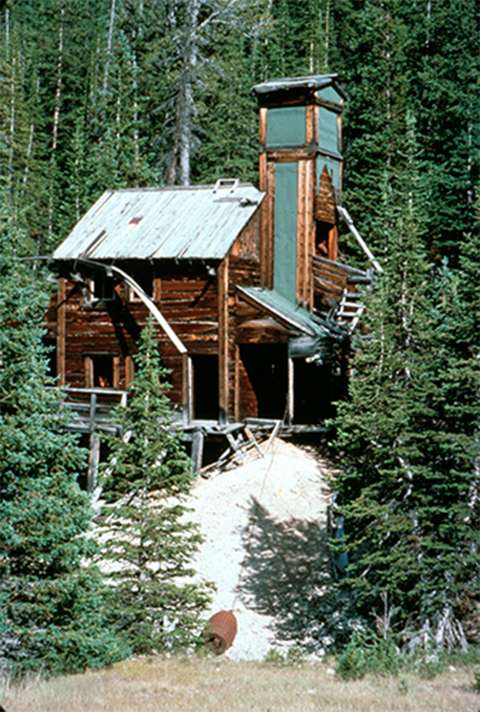 At its peak, around 200 people—miners and their families—lived in Kirwin, a thriving concern with "a hotel, a boarding house, two general stores, a sawmill, an assay shop, a headquarters building, a post office, and a variety of cabins, stables and meat storage sheds," according to the Forest Service article. Stagecoaches traveled between Kirwin and Meeteetse every other day.
The Shoshone Mining and Development Co., Galena Ridge Mining Co. and Wyoming Mining Company invested between $1 million and $4 million in the early 1900s.
An avalanche in 1907 destroyed several buildings and killed three people, and many miners left after that tragedy.
However, Henry Schnitzel acquired control of most of the land, which included about 3,300 acres and 144 patented mining claims, and held it from 1907-1931. That year, Carl Dunrud purchased Schnitzel's holdings and created the Double Dee Dude Ranch about 6 miles below Kirwin.
Dunrud was a friend of George Palmer Putnam. Earhart and Putnam came to the Double Dee in 1934 for a vacation. They asked Dunrud to build a cabin for them there, but when Earhart disappeared during her world flight in 1937, construction ceased.
Dunrud sold his interests in 1959. His son, Richard, a retired geologist with the U.S. Geological Survey, explained in a presentation given at Kirwin in 2005 that mining was not economical in the area, even though gold, silver and copper were found. Not enough ore could be obtained to pay for the long haul to market. Those factors led to the decline of the town.
Anaconda Lead and Silver, Bear Creek and AMAX attempted to obtain ore through the years, and AMAX sampled the area in the 1960s, finding copper and molybdenum, but negative public reaction to mining and fluctuating ore prices caused the company to stop explorations.
In 1992, the Mellon Foundation and Conservation Fund purchased the AMAX holdings and donated the Kirwin Mining District and the Double Dee Ranch to the U.S. Forest Service. The Shoshone National Forest, Wyoming State Historic Preservation Office, the Abandoned Mines Land fund, and the Wyoming Department of Environmental Quality as well as the Dunruds and numerous volunteers joined forces in the restoration project.
According to Joan Dunrud at the Meeteetse Museum, logging operations are slated to begin in 2016 to help eliminate beetle-killed trees in the mountains. The Meeteetse Museum sponsors annual treks to Kirwin in August.
Resources
Dunrud, Carl M. Let's Go! 85 Years of Adventure. Cody, Wyo.: WordsWorth, 1998, 25, 91, 95-98.
Dunrud, Joan. Meeteetse Museums. Telephone interview with author, March 23, 2016.
Kappler, Charles J., editor and complier. "Treaty with the Eastern Band Shoshoni and Bannock, 1868." Washington, D.C.: Government Printing Office, 1904. Accessed May 12, 2016, at http://digital.library.okstate.edu/kappler/vol2/treaties/sho1020.htm#mn6.
U.S. Forest Service. "The History of Kirwin." Accessed April 11, 2016, here.
_____________________. "Kirwin, Key Dates in History." Accessed April 11, 2016, at
Van Pelt, Lori. Dreamers and Schemers:Profiles from Carbon County, Wyoming's Past. Glendo, Wyo.: High Plains Press, 1999. A chapter on Judge William Kuykendall can be found on pp. 161-166.
Van Pelt, Lori. "Splendid Dreams, Fond Memories: Former Kirwin Residents Recall Mining Town's Heyday," Casper Star-Tribune, Aug. 23, 2005, B1.
Wyoming Places. "Kirwin." Accessed April 12, 2016, at http://wyomingplaces.pbworks.com/w/page/12715447/Kirwin.
Illustrations