It's launched!
June 7, 2023
By Kylie McCormick and Rebecca Hein
Hello! We hope you'll visit our newly redesigned website to see how it works and what it offers.
On our home page, the new, main interactive map is about halfway down. The full view shows both topographical and man-made features. Hover your mouse in any county, or over certain topographical areas to see its name pop up.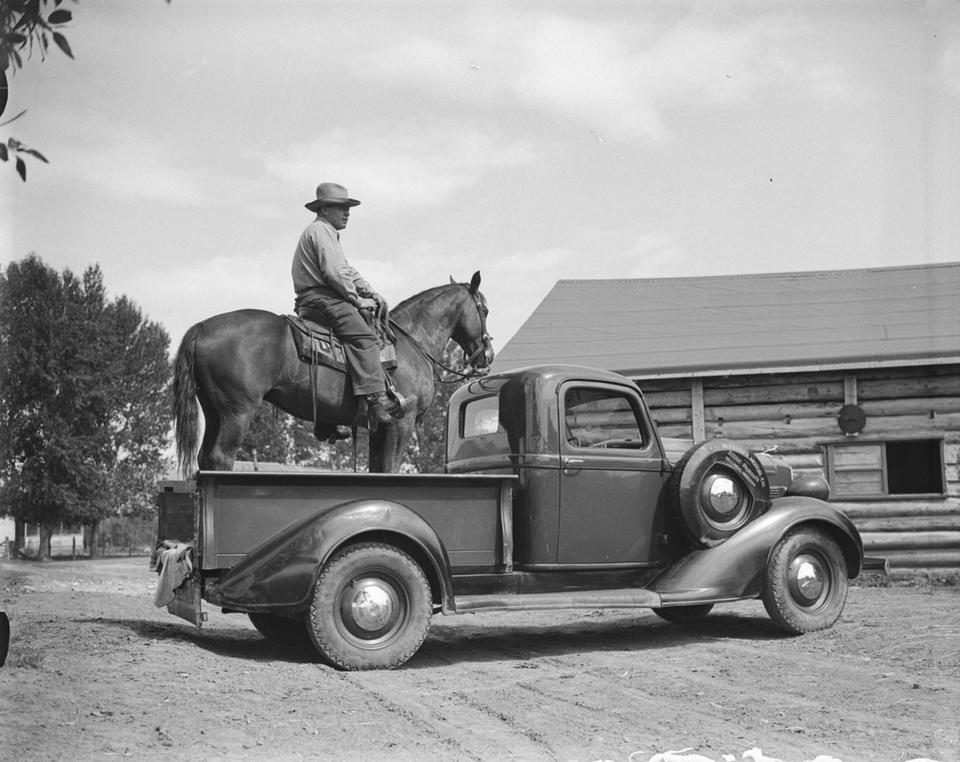 Clicking on any numbered brown circle will let you zoom in to that area. Clicking on a blue dot will produce a pop-up rectangle showing related content. Thus, for any region of the state, you can navigate to encyclopedia articles, oral histories, field trips, additional maps plus information on Wyoming Places pages.
Other new features: At the top of the home page, the lead article photo and opening blurb occupy the page's full width. Recent articles—more than were displayed on the old site—are linked from a row just below the lead article. Prominent links to recent blog posts appear directly below recent articles. Small interactive maps appear at the top right of our articles. As with the main map, you can click to find related content, and zoom in or out.
And it's easy to explore Wyoming with our travel page and field trip map. You can find four curated history trips across Wyoming on our Travel page: The Oregon Trail, the Southern Corridor, Black Hills to Yellowstone and Historic Indian Wars Sites. Each trip includes short histories of the stops along the way and a map highlighting points of interest. Click on a blue circle on the map to discover more information about that location, including more related articles. Or you can follow the Field Trip links included at the end of each section.
Or, plan your own trip using our Field Trips. Our new website makes it easy to browse field trips by location on the interactive map. There you can zoom in and out of different locations; click on the blue dots to learn more about each site. To discover more, click Read More to be taken to that specific trip's page. If you want to continue exploring the map, simply click anywhere on the map or the small X on the upper right of the information box. All of the field trips are also organized alphabetically below our map.
WyoHistory is also home to a growing list of oral histories. Listen to our latest additions or read the transcripts by checking out the left-hand column on our Oral Histories page. Here, too, you can use a map to discover oral histories based on their locations. Clicking on the blue dot will give you a list of the interviews associated with that place and give you the option to learn more about that location. You can still find all of our oral histories organized alphabetically underneath the map.
Finally, check out our contributors and topic dropdowns on the home page. They reflect our large number of writers and the huge variety of articles we've published. Clicking on any contributor's name will bring up a page headed by that person's bio and a chronological list of articles with the most recent first.
The upgraded site also features easy-to-read fonts and attractive new colors and graphics. We hope you'll spend some time!