Rocky Mountain Oilfield Testing Center at Teapot Dome Oil Field
Editor's note: This article was written by Carolynne Harris, consultant, in collaboration with and for the U.S. Department of Energy, Office of Fossil Energy.
Part 2 of 2 (Read Part 1 here)
The notorious Teapot Dome Oilfield generally disappears from history books after the scandal of the 1920s ended in the imprisonment of a U.S. secretary of the Interior for taking bribes.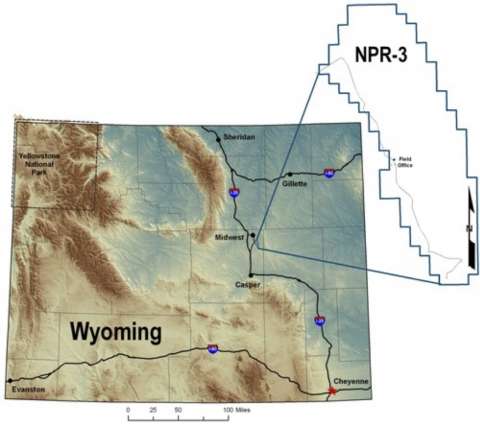 But the history of the oilfield since that time makes an interesting case study of a public-private partnership covering eight and a half decades of the oil business in the United States.
Secretary Albert Fall was convicted in 1929, and around that time the U.S. Navy stopped production in the field, preferring instead to maintain its oil reserves in the ground.
Between 1928 and 1949, little activity occurred at the field other than quarterly pressure testing of five designated wells. Teapot Dome was not developed when oil demand skyrocketed during World War II; oil from Naval Petroleum Reserve No. 1 at Elk Hills in California was sufficient—and available quickly enough—to meet the Navy's demand.
Through the 1950s and 1960s, apart from the drilling of some exploratory and drainage-protection wells and conducting geological surveys, the field remained essentially closed.
But then came the Arab oil embargo of 1973-74 with its oil shortages and skyrocketing gasoline prices. In 1976, President Gerald Ford signed into law the Naval Petroleum Reserves Production Act, and full production at Teapot Dome Oilfield began again.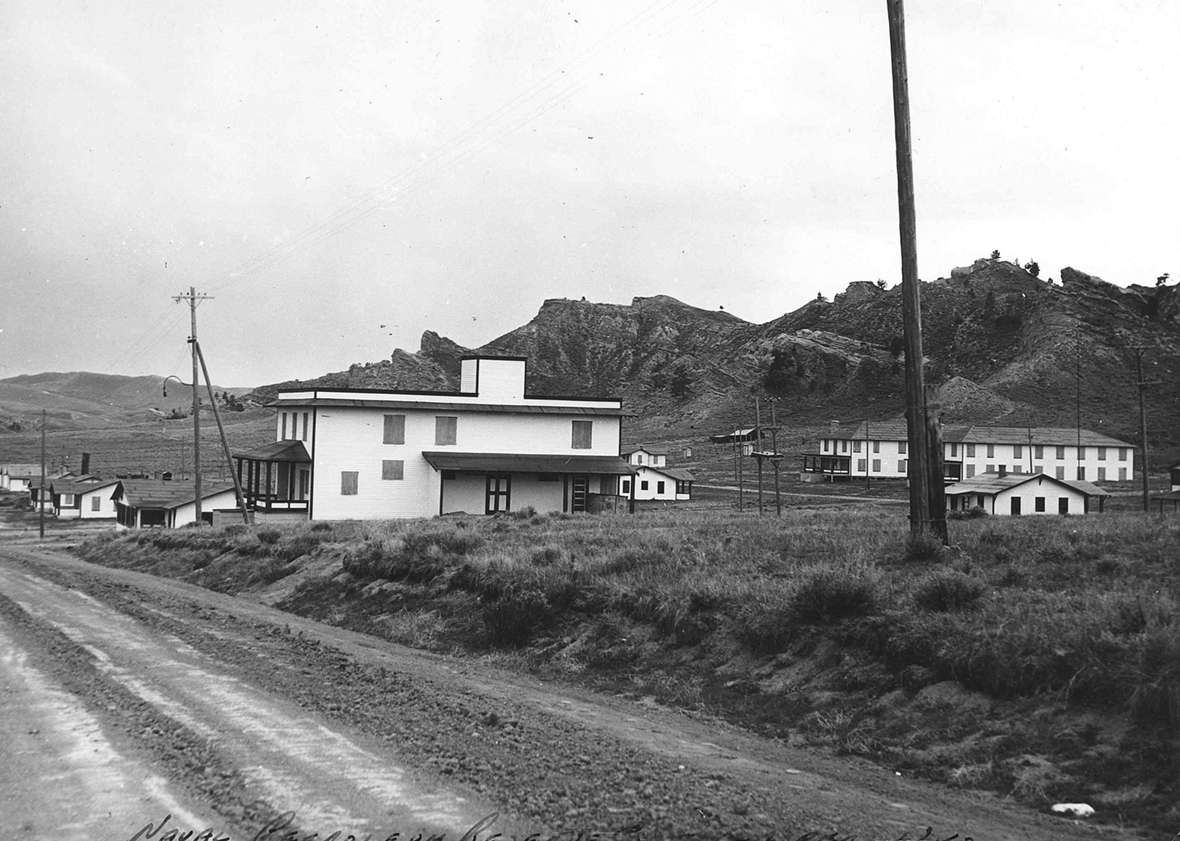 The DOE steps in
In 1977, jurisdiction for the Teapot Dome Oilfield—still officially Naval Petroleum Reserve No. 3—was transferred from the Navy to the newly formed U.S. Department of Energy (DOE). DOE officials decided to develop the field, and in 1978, Fenix and Scisson, Inc. became the prime contractor.
Production peaked at 4,400 barrels per day in 1980 but eventually declined to approximately 600 barrels per day by 1999, despite use of various secondary and enhanced oil recovery technologies.
Congress, in 1976, had declared that the Naval Petroleum Reserves be developed and produced at their maximum efficient rates for 6 years and authorized the President to extend production in 3-year increments based on investigations of the necessity for continued production.
President Reagan authorized continued production three times, President George H.W. Bush once, President Clinton three times and President George W. Bush three times, ending in 2011. President Barack Obama eventually authorized an additional three-year extension prior to disposition of the oilfield to a private buyer.
RMOTC tests ideas
A plunge in oil prices in the mid-1980s led the major oil companies to reduce research and development budgets and concentrate on overseas activities, leaving a large void in oilfield R&D, which the Department of Energy was well positioned to fill. In 1993, Teapot Dome became the home of the DOE's Rocky Mountain Oilfield Testing Center (RMOTC), a partnership among DOE, academia and private industry. For nearly two decades, RMOTC officials used the reserve as a commercial testing ground primarily for new technologies and processes designed to improve drilling, oil production and enhanced oil recovery—retrieving oil from old wells, sometimes called stripper wells, that resisted conventional pumping methods.
RMOTC was the only site in the country dedicated to this research and included environmental and renewable energy testing. Geothermal, wind, solar, carbon management, gas leak detection and water management were also tested at the Teapot Dome Oilfield. RMOTC was highly successful in partnering with industry, academia and inventors in testing hundreds of technologies and transferring them to the public.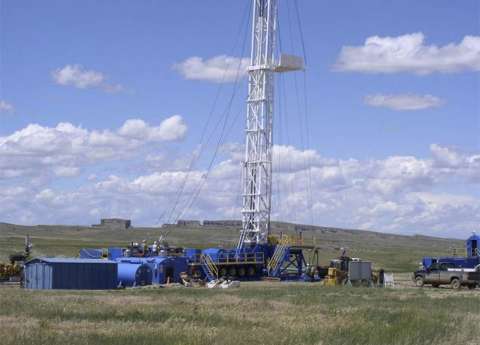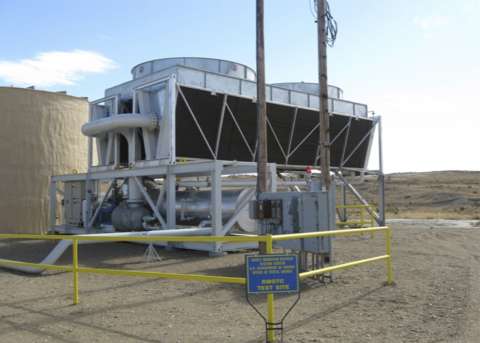 To collaborators, the RMOTC offered core professional staff with years of experience in energy fields. The center worked with two kinds of partners. One type—primarily academia and industry—brought lab-based innovation into the RMOTC working oilfield for testing. The second type were mom-and-pop type inventors with good ideas but little experience in the energy business. These partners looked to apply outside technology to the oil and gas business, and RMOTC staff helped identify how that would work and assisted in designing tests. Operations and testing facilities included drilling and services rigs, support equipment, open wellbores, pipelines, bio-treatment facilities, soil remediation facilities, a field laboratory, a gas processing plant and an aquaculture and hydroponics greenhouse facility.
There are numerous examples of technologies that were tested at RMOTC that ultimately were widely used throughout the oil and gas industry:
A testing partner developed an environmental product to clean up oil spills. RMOTC helped test the product in a real oilfield environment, and that company established a business in 2008 making oilfield spills less impactful on the environment.
In 1998, a testing partner constructed a field-scale, multi-phase flow loop at RMOTC through which testing partners developed chemicals and technologies to clean out gas hydrate plugs from pipelines or prevent the plugs from occurring. These processes were then applied to offshore deep-water locations to keep production flowing and the pipeline infrastructure intact.
On several occasions RMOTC's virtual pipeline was able to simulate leaks at various locations while research partners tested various leak detection technologies from both ground and airborne vantage points to determine the source of the leak, the methane content and the volume of methane escaping. Development of such technologies has helped to quickly identify pipeline leaks in remote areas and reduce the volume of methane emissions.
From Public to Private after 100 years
The Strom Thurmond National Defense Authorization Act of 1999 authorized the disposition of the Teapot Dome Oilfield. Starting in the 2000s as oil production continued to decline and the field was becoming increasingly difficult to produce profitably, DOE looked to transfer the oilfield out of federal ownership. Simultaneously, federal research funds were evaporating and RMOTC could no longer cost-share projects with testing partners.
DOE officials commissioned the U.S. General Services Administration (GSA) to perform a real estate "highest and best use" determination and a "sale versus lease" study. Agency officials concluded there was no appreciable market value in RMOTC's testing facilities or other resources. Additionally, GSA found that the leasing options contained additional complexities, and furthermore, the Department of the Interior, the federal department responsible for mineral leasing of all federal lands, was not interested in the transfer of NPR-3 from DOE.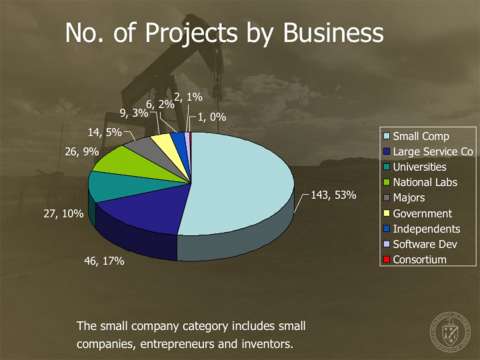 GSA concluded that it would be in the U.S. Government's best interest to sell the property as one parcel and not transfer it to Interior for leasing. Additionally, both the governor of Wyoming and the Natrona County Commission indicated preference for sale of the field to a private company.
In Fiscal Year 2011, the estimated production at this stripper oilfield had decreased to about 158 barrels of oil per day. The economics were marginal; the oil generated revenues of about 5 percent over the costs of production. Further, the DOE analysis cited economic fluctuations, security costs, and environmental protection as financial risks associated with maintaining a marginally economic operation, which supported the plan of disposition. Continued production during the sale and disposition would be preferable, according to the analysis, as shutting it down would cost more and make the oilfield less attractive to buyers.
Finally, beginning in 2011, DOE could no longer contribute any funding at all to testing projects, though any project that supplied all costs was still accepted at RMOTC. This arrangement proved cost-prohibitive for testing sponsors. The number of projects was quickly reduced. In 2013, DOE officials recommended to Congress to sell the Teapot Oilfield to the private sector for continued use as an oilfield.
In January 2015, the field was transferred to Natrona County Holdings, LLC, a private company affiliated with Stranded Oil Resources Corporation. More than $40 million in proceeds from the sale was deposited into the U.S. Treasury.
Currently, the Teapot Dome Oilfield produces oil and gas from more than 500 wells. At the time of transfer out of Federal ownership in January 2015, oil production was less than 300 barrels per day.
In nearly forty years of operation under the DOE management, this stripper oilfield produced more than twenty-two million barrels of oil resulting in more than $569 million deposited into the U.S. Treasury.
One hundred years after President Woodrow Wilson in 1915 signed an Executive Order designating the Teapot Dome Oilfield as Naval Petroleum Reserve No. 3, the oilfield moved back into private ownership.
---
Resources
Illustrations
The locator map, the photos of the drilling rig, the RMOTC geothermal testing unit and the pie chart showing proportions of different kinds of business done by RMOTC are courtesy of the U.S. Department of Energy. Used with permission and thanks.
The 1942 photo of the boarded-up buildings at the Mammoth camp at Teapot Dome is from the Casper College Western History Center. Used with permission and thanks.