Area 3: Native People in a Changing West
Question: How did westward expansion affect tensions within different regions of the U.S.?
---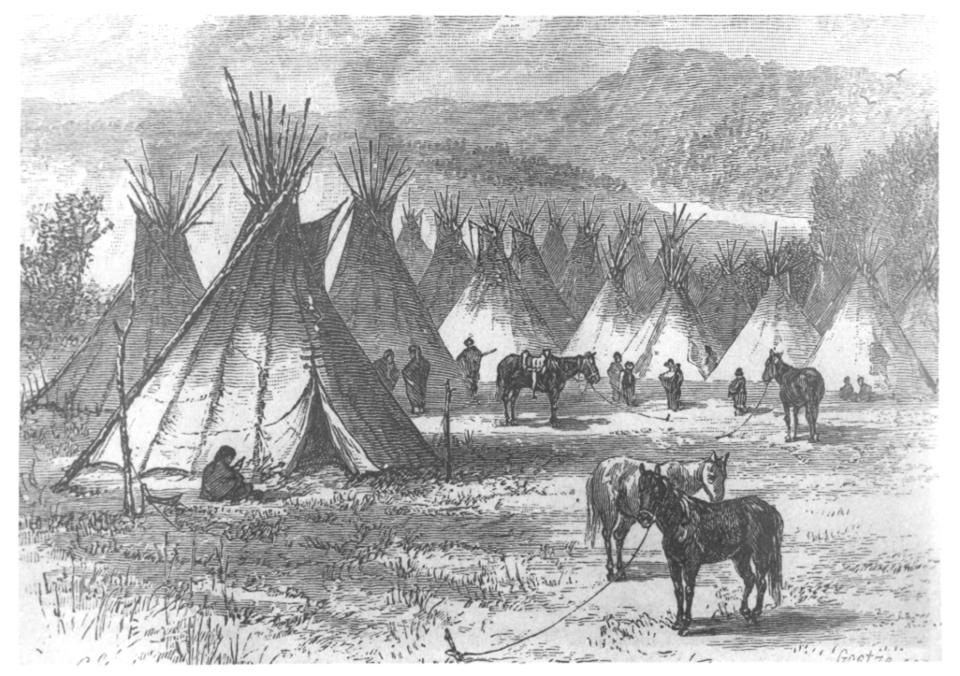 Lesson Plan Developed By
Michael Redman, St. Stephens Indian School
Grade Level
8-12
Content Area(s)
Social Studies
English
Learning Objective(s)
Students will understand the events in the 1800s that led to the Eastern Shoshone and Northern Arapaho tribes' sharing Wyoming's only Indian reservation. Students will read a summary of the events, study maps of tribal lands outlined by treaties signed at the time, write sentences using pertinent vocabulary and fill out charts outlining what they know, still wonder about and have learned.
Standards
Click here to see a spreadsheet aligning Wyoming State Social Studies and Common Core Standards for this and other digital toolkits of Wyoming History.
We will update the standards spreadsheet as more lesson plans are developed.
Length
Two 45-Minute Class Periods or
one 90-Minute Class Period
Materials Required