A Frenchman in the Wyoming oil business
December 8, 2021
Recently we received a note from a Frenchman now living in the U.S.A., with a link to a family-history blog he's posted, rich in history and pictures. Philippe Boucher's great-grandfather, Henri Lebreton, apparently an investor in Belgian- and French-owned oil companies, visited here sometimes for months at a time in the years leading up to the outbreak of World War I in Europe. By that time, oil was a fast-growing industry in Wyoming; the war brought on a boom.
But the industry was still very much in its infancy. M. Lebreton, his great-grandson tells us, was connected first with the Société Belgo-Américain des Pétroles du Wyoming, which bought Casper's first refinery in 1903. By then the refinery was eight years old and making mostly lubricants. The City of Casper gave the Belgian company 40 acres of land for a new refinery, and promised free water as well. But Belgo-Américain ran into legal and other troubles—historian Tom Mast calls them "sketchy business dealings—" and the operation, hobbled by the expense of transporting crude in mule-pulled tank wagons the 40 miles from Salt Creek to Casper, sold out to a new batch of investors, the Franco-American oil company, in 1910.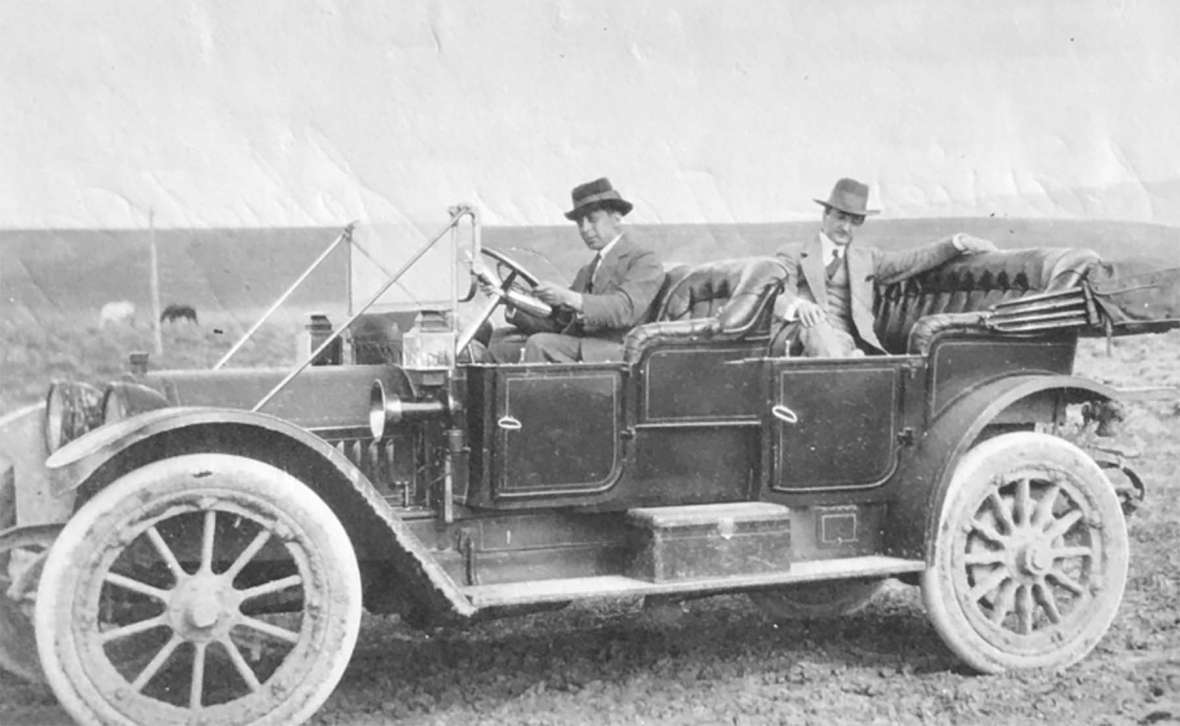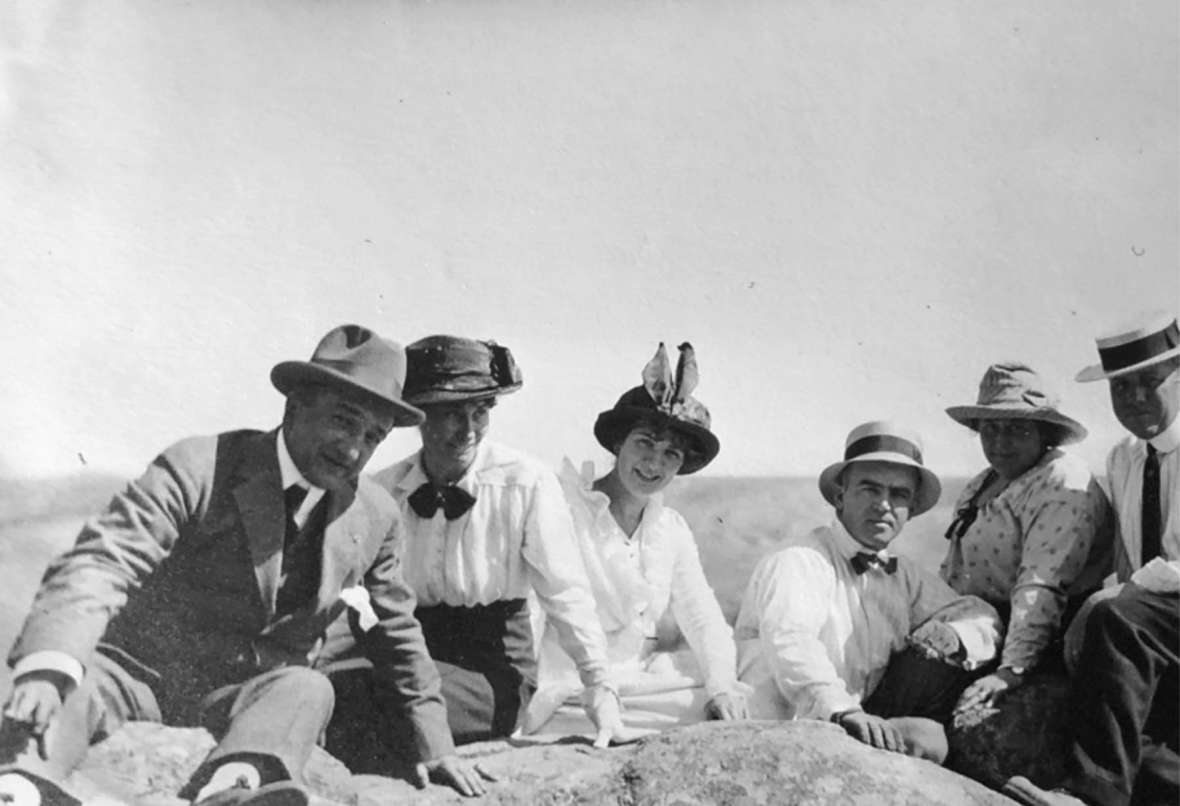 In 1911, the original refinery was demolished, the company removed the equipment and the city filled in a big sludge pond. Next, the city leased Franco-American a site just east of the Highland Park Cemetery—near where the Casper Rec Center is now. That same year the Midwest Oil Company announced plans to build a pipeline from the Salt Creek fields to Casper. In 1914, Midwest and Franco-American merged. Midwest went on to dominate the oil business here.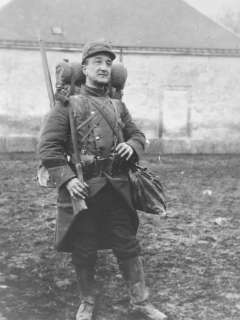 Boucher's family-history blog offers five photos of Henri and his Wyoming friends in 1912 and 1914. They all seem to be having a wonderful time, riding in good weather in open-topped motorcars, stopping at the Waltman depot west of Casper—D. W. Waltman was manager of the Franco interests in Wyoming—and sightseeing at the newly completed Pathfinder Dam. Lebreton's visit here in the spring and summer of 1914 may well have been connected with merger talks between the two companies.
When war broke out in Europe in August 1914, the Casper Record later reported, Henri immediately left Wyoming and joined up. By then he was nearly 40 years old, with three children. A sergeant in the 274th infantry regiment, he was killed in the trenches Sept. 26, 1915. Boucher's blog offers a link to a letter Henri wrote home to his wife, Alix, on July 8, 1915. "I hide nothing from you," he tells her, "as I know you courageous and full of faith in Providence."  The letter is shockingly frank about the horrors of his previous 36 hours: mud everywhere, shells falling, comrades dismembered, a burial detail, a young lieutenant shaking like a leaf while Henri, a sergeant, had to figure out what to do—and everyone always, always terrified. Click here to read the letter, and if your French is rusty, cut and paste it here for a rough translation.
His death was front-page news in the Casper papers. "Mr. Lebreton visited Casper many times," the Record reported, "several times spending many months here, where he became well-known and highly respected. He was gifted with a beautiful tenor voice and appeared publicly several times at benefit entertainments to the great enjoyment of our people. As soon as war was declared he left Casper to join his regiment and has fought bravely until the final summons came."
Resources