Battling Monopoly: Northern Utilities and the Casper Star-Tribune
Some readers may have thought the Casper Star-Tribune's front-page headline on April 1, 1984, was just an April Fool's prank: "Gas customers pay extra $5.8 million for nothing." It sounded far-fetched, but the news was all too real.
Wyoming's only statewide newspaper spent more than a year telling the story of how Northern Utilities—the company that contracted with the city of Casper to be its natural gas franchise—and several of its associated partners overcharged customers by millions of dollars. It was a complex series that required the staff's top editors, reporters and even its cartoonist to chart the course of how consumers in Casper and many other cities were unfairly required for years to pay much higher gas rates than customers in other parts of Wyoming and in nearby states.
The newspaper's efforts led to passage of legislation that resulted in more competition among gas providers and significantly lower prices for consumers. In 1985 the newspaper was also recognized by the renowned Pulitzer Prizes, which selected it as the runner-up for excellence in public service journalism, one of its highest honors.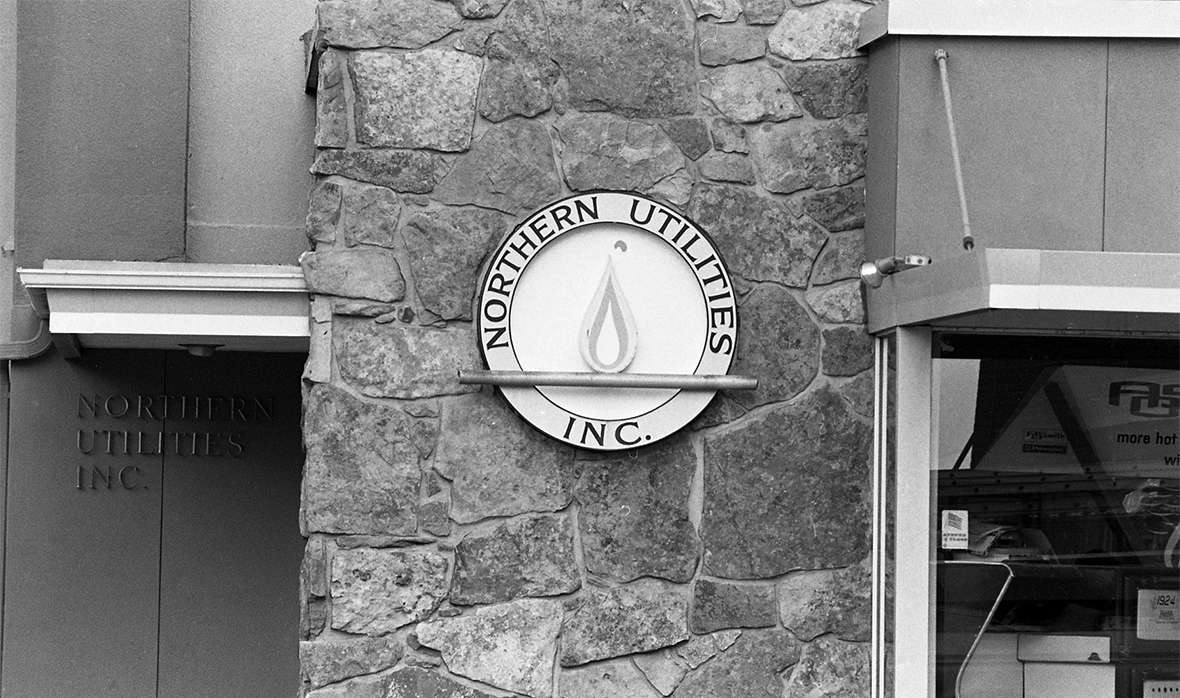 But the important series had humble beginnings. Anne MacKinnon, the Star-Tribune's energy reporter at the time, recalled that it began with "kind of a classic thing in journalism—we did an ordinary, basic story." MacKinnon became editor of the paper in 1990.
She said Editor Dick High noted that with winter coming on, the newspaper should do a story about how much people are going to have to pay to heat their houses. High recently explained he had a personal motive for looking at heating prices.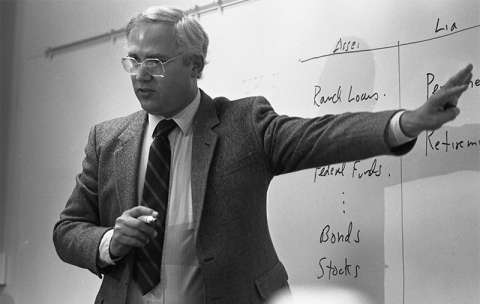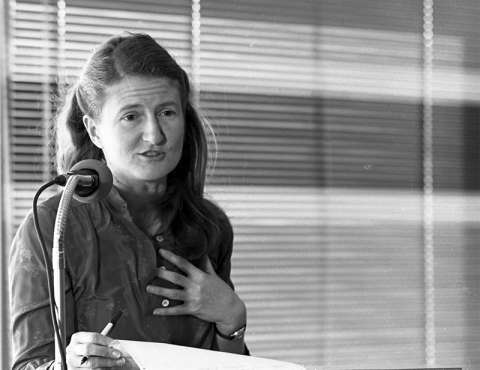 "We had just moved [to Casper] and we had a wonderful old house," he said. "It was kind of a pioneer house but it had no insulation. I had this huge natural gas bill that went up in the winter and I thought, 'Oh my God, I can't afford this, I'm not getting paid anything here. What are we going to do?'"
MacKinnon's initial story, published Nov. 9, 1983, noted natural gas bills in Casper were expected to total about $600 per customer for the seven-month heating season from October through April. Of course, the actual amount would vary depending upon the severity of the weather.
The $600 estimate was about $55 above the 1982-83 winter, or an increase of about 10 percent. The winter before that, Casper had seen a price increase of nearly 14 percent. MacKinnon found residential gas rates in Casper in July 1981 were $3.96 per thousand cubic feet (mcf) of gas. Two year later, the rates rose to $5.29 per mcf.
"My neighbor, a banker named Joe Shickich," High recalled, "was aware of a number of things [about utilities] and he said, 'Take a look at this -- when you're looking down the pipeline I'm sure the prices are lower the further away you go.' Shickich, whose advice persuaded High to investigate the situation, died in Casper on May 20, 2016, at age 94.
So High said he had reporters "look down the pipeline and basically, sure enough, the further away the gas line went from Casper, the less expensive it got," High said. "I'm going, what is wrong with this picture? Economics would suggest it should be more expensive the further away."
The gas companies had kind of a captive provider, High noted. "We're an energy-producing state ... They had a [contract] and nobody had ever looked at it so they were pretty free to raise their prices locally and have it much cheaper the further away they went." Northern Utilities' franchise contract to deliver gas to Casper expired at the beginning of 1984.
Natural gas prices widely varied
Len Edgerly, who was a Northern Utilities vice president when the Star-Tribune's series on gas prices was published in 1984, declined in 2016 to comment for this article about the paper's coverage of the issue.
MacKinnon's research found natural gas prices did indeed vary widely across Wyoming. On Nov. 27, 1983, she wrote that Northern Utilities customers in the Gillette-Newcastle area would pay about $690 during the winter, while Cheyenne customers would be charged about $365.
In an editorial on Jan. 29, 1984, the Star-Tribune called for increased gas competition to drive natural gas prices down. "Casper customers pay too much for gas," the paper stated. "Northern Utilities says that is because the company made a bad business decision and now must pay too much for wholesale gas.
"But that is not the reason," the editorial continued. "The reason is that Northern chooses to charge its customers for the management mistake, instead of charging its stockholders."
What was the mistake? In 1957 Northern had signed a gas purchase contract with its parent company, Kansas-Nebraska Energy Co. (K-N) that allowed unlimited price escalation but excluded competition from cheap gas when there was an oversupply. K-N required Northern and other subsidiaries to buy their gas from the Amoco Production Co. at the highest price allowed for gas sold in interstate commerce under the federal Natural Gas Policy Act.
K-N tried to break its contract with Amoco when a gas glut began forcing prices down. In federal court the utility argued that the prices called for under its Amoco contract were "unconscionable." K-N lost, even though U.S. District Judge Clarence Brimmer agreed the contract resulted in "exorbitant prices."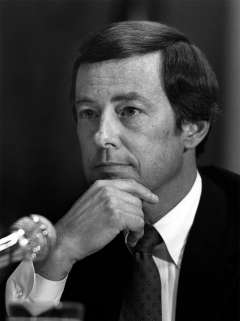 A Feb. 3, 1984, analysis by High maintained Casper might not be stuck paying for Northern Utilities' costly gas contract after all. The company had been divided into two separate corporations: wholesaler NU Inc. and retailer NU Division. The latter actually held the Casper gas franchise.
Company executives said under a contract the NU Division must buy gas from NU Inc., even at higher prices. But the editor pointed out neither utility had been able to produce a legal contract to support their claim. NU Inc. President Larry Hall countered, "It doesn't have to be a contract in writing." But even if there was a written one in their contract files, Hall added, the companies were "reluctant" to let the Star-Tribune examine them.
A news blackout
Next came an explosive editorial on Feb. 5, 1984, which said Casper and other Wyoming cities should begin thinking about collecting $100 million owed in natural gas price refunds. The paper stressed that in federal court NU Inc. admitted its prices were too high. The company, the Star-Tribune reasoned, couldn't expect to resell gas at "excessive and unreasonable" prices, and then see the extra costs passed on to Casper families.
"Casper can and should insist the company holding its gas franchise place the customer first. ... A big refund is due," the editorial concluded.
On Feb. 17, 1984, NU Inc. announced it would impose a "news blackout" on the Star-Tribune. Hall said his company would no longer supply information to the paper or respond to any future articles and editorials.
Hall said NU Inc. was conducting "very sensitive negotiations" with several gas companies, and charged the newspaper's actions were "not conducive to bringing these negotiations to a successful conclusion." High defended his paper's news coverage and the Star-Tribune stood by its editorial requesting a large refund for consumers.
Recalling the "news blackout" more than three decades later, High giggled. "I mean what were they going to do, right?" he said. "As if we were going to stop covering it."
"When you're talking about something they don't want to talk about, it makes you all the more interested in it," MacKinnon added.
City reporter Dan Neal said the editors made it clear to the utilities "if you want to talk to us, fine, but if you don't we'll find other ways to get the information. This story is too important."
Neal said the company thought if it just stopped talking to the paper the heat on them would lessen. "That just ratcheted things up because it made them look bad," he said. "They're supposed to be providing a public service for which they were guaranteed a profit, and then we found out how they've been gimmicking the system to take more profit out of Casper while their customers in Nebraska were paying very low rates."
Low heat content in Wyoming gas
The Star-Tribune broke the next big news in the series on Feb. 26, 1984. In a copyrighted story High explained most Wyoming residents weren't even receiving all of the overpriced natural gas they were being sold, because the natural gas being delivered had low heat content.
A heat value of 1,000 British Thermal Units (BTUs) was standard for natural gas. But the gas delivered to most Wyoming customers contained between 800 and 900 BTUs. The low heat content of delivered gas was a function of Wyoming's high elevation.
In mile-high Casper, a furnace would burn about 20 percent more cubic feet of gas to provide the same heat as an identical furnace in New York City. When the gas was adjusted for heat content, the newspaper said consumers in Casper, Riverton, Lander, Rawlins, Laramie and Gillette were paying about $6 per mcf. But in Cheyenne, Evanston, Green River, Wheatland, Glenrock and Douglas, customers paid about $4 per mcf for the same heat value.
Nonexistent investments
On April Fools Day in 1984, High reported that state utility regulators let four Northern natural gas companies charge customers an extra $5.8 million a year to provide profits on $28 million of stockholders' investments that did not exist. The Wyoming Public Service Commission approved higher rates to provide profit on about $31 million of owners' equity it assumed as at work in the Casper-based subsidiaries of K-N.
But the combined owners' equity in the four companies was only $3 million at the end of 1981. The correct figure was on file with federal regulators, but Wyoming PSC officials admitted they did not ordinarily check such federal documents.
The higher the proportion of equity compared to debt, High explained to readers, the greater the cost to customers. When the PSC allowed Northern subsidiaries to obtain profits on $28 million in investments that didn't exist, customers had to pay an extra $5.8 million for literally nothing.
MacKinnon covered an April meeting of the Casper City Council where it was suggested up to $100 a year could be cut from a typical household's heating bill if prices were averaged with comparatively lower costs in the much larger K-N system.
K-N Vice President Harlan Hansen testified such price averaging couldn't be done. "That's a law," he said. "I can't do it. ... I wish it could. We would have done it long ago." But in her article MacKinnon noted the Federal Energy Regulatory Commission said no such law existed.
"A couple of these spokesmen were caught in lies, and the city got more interested in pursuing this," said Neal, the former city reporter. "As those spokesmen came and went, [Mayor] Larry Clapp referred to them as 'Jaws 1' and 'Jaws 2.'"
Northern Utilities ended its news blackout on May 1, 1984.
Business, legal skills among the news staff
MacKinnon said High's ability to track the money in the Northern Utilities case was essential to the paper's reporting.
"Before I came to Wyoming, [members of the Howard family, which owned the paper] told me they were going to make me a publisher, so they sent me off to Stanford Business School and I got a masters there," High said. "So I had some ability—limited—but I could follow money, look at the financials, things like that. That helped a lot, I think. You're not asking somebody 'what's this financial thing?'—you still have to ask—but that was a very helpful set of skills."
MacKinnon had studied utility issues in law school. When she listened to company officials' testimony that wasn't true, she was able to call them out.
"It was fun to apply what I learned in law school and try to figure out what the companies were doing, and matching wits with lawyers and spokesmen," she recalled. "I was able to say what they said was not true, and could find people who would say that. It was shocking to see someone in authority basically lying.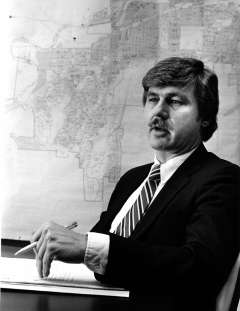 "It's terribly important for the public to know what's really happening," she said. "People should have a hand in their fate."
Pulitzer news was surprise to staff
High said the Pulitzer jury nominated three papers for the public service award. How the staff learned the Star-Tribune was chosen the runner-up to the winner, the Dallas-Fort Worth Telegram, was really low-key.
After Star-Tribune staffers had submitted a package of materials to make the paper a contender for the prize, "nobody had thought about it," he remembered. "[The news] came across the wire, I don't think anyone even noticed. Then someone said, 'Hey, looky here.' Oh wow—it wasn't like we were on pins and needles, it was just—I don't think we had any expectation [of winning] or anything."
High said he couldn't remember how the staff celebrated the news. "I think we got some champagne in the newsroom and sort of hooted a bit," he said. But Neal recalled the publisher had a string quartet from the Casper Symphony play while the staff had dinner and celebrated.
Accuracy is always important in journalism, but High said it was essential in telling this story. "We didn't want to have to make corrections," he said. "You have to be charging ahead and at the same time you have to really pay attention to what you are doing so you know it will stand scrutiny.
"If you have a series of 20 stories going, you can't have one screw-up in one story or it will bring the whole thing down," he said.
The Star-Tribune had a vibrant letters section in the 1980s that served as a forum for the entire state. High said the paper was bombarded by writers who wanted to express their views about natural gas prices in Wyoming.
High said a consistent view was, "What are you guys doing at this paper? What's wrong with you? This is the hand that feeds us; the energy companies are here and you're saying, 'wait a minute.' You're saying no to the energy companies?"
"I don't know if anybody had ever stood up to them before," he said.
"To me it just shows what a powerful instrument journalism can be to make things better in a community," Neal said. "It was painful; we got a lot of criticism from people who thought we were being too hard on an institution that had served this community for many years."
Paper focused on hard news
Wyoming experienced an oil boom in the late 1970s, and the economy helped bring the Star-Tribune more financial and personnel resources. The paper had one reporter, and hired nine more in 1979. MacKinnon was one of them.
"During the boom we were pouring money back into the newsroom," High said. "Our budget was just ready to go past a million dollars in 1984. Then the crash hit and it went down to a half-million, just like that. Everything had gone to hell, and we had to make some choices."
He decided to focus on hard news and investigate stories like the natural gas price series. Reporters were told to stop writing features—in fact Neal said they became known in the newsroom as 'the F word.'
"We ended up with news and letters, and that was about it," High said. "It was a pretty gutsy news report."
The Star-Tribune had an additional resource in its Northern Utilities coverage: cartoonist Greg Kearney, who also kept the computers running. A few of his cartoons were included in the Pulitzer package that went to the judges. "It was the cartoons that drove the company the craziest," Neal recalled.
In one, Kearney depicted a couple standing near a gas meter, with the husband holding a Northern Utilities bill. The man and woman each had one leg missing and were walking on crutches.
The man says, "You know, I think it's time we look for a new gas company."
City Council votes to find new gas supply
Based upon the Star-Tribune series, the Casper City Council hired a Denver-based consultant that estimated the city could save up to $5.4 million a year if it obtained wholesale natural gas supplies from sources other than Northern Utilities.
During 1983, Northern charged Casper customers $6.01 per mcf -- $2.58 higher than the average retail price of the K-N energy system. K-N reduced local prices by 42 cents the following year, but the consultant noted Northern was expected to seek an additional 80-cent price increase the next fall, further adding to the price differential.
After the yearlong battle with Northern Utilities, the Casper City Council voted unanimously to obtain its own natural gas supply.
But that wasn't the end of the story. The Casper City Council successfully lobbied the Wyoming Legislature to approve transporting natural gas in a "common carrier" bill, and had editorial support from the newspaper.
"What that did was basically everybody could go through the pipeline because they couldn't restrict it, so it became a common carrier, like a highway -- everybody could drive down it," High explained. "So you had to pay for the shipping of the gas, but they weren't able to say 'OK, only Amoco gets gas shipped here.'"
The legislation got rid of the monopoly power that a natural gas company exercised at the local level. "It brought in competition," High said. "It affected the cost of power."
After the law went into effect, High said the results were shocking. "We had a drop of something like 40 percent. It was quite amazing, because the rates had been getting extraordinarily high."
---
Resources
"Casper can reduce gas prices through franchise competition." Casper Star-Tribune, Jan. 29, 1984.
High, Richard. "Casper may not be stuck with costly gas contract." Casper Star-Tribune, Feb. 3, 1984.
High, Richard. "Gas customers pay extra $5.8 million for nothing." Casper Star-Tribune, April 1, 1984.
High, Richard. "Most Wyoming residents receive natural gas with low heat content." Casper Star-Tribune, Feb. 26, 1984.
High, Richard. "Special deal for Amoco raises city gas prices." Casper Star-Tribune, May 27, 1984.
High, Richard and A. Marcos Ortiz. "Northern says it will cut natural gas prices in state." Casper Star-Tribune, June 9, 1984.
High, Richard and Anne MacKinnon. "Northern bypassed cheap gas, took on expensive contract." Casper Star-Tribune, July 15, 1984.
High, Richard and Anne MacKinnon, "City action could save millions on gas prices." Casper Star-Tribune, Oct. 18, 1984.
MacKinnon, Anne. "No law blocks gas price cut." Casper Star-Tribune, April 4, 1984.
MacKinnon, Anne. "Northern has decided to lift news blackout." Casper Star-Tribune, May 1, 1984.
Neal, Dan. "Northern Utilities imposes news blackout against Star-Tribune." Casper Star-Tribune, Feb. 17, 1984.
Peterson, Iver. "Wyoming gas utilities face consumer revolt." New York Times, March 29, 1984.
Rose, P. J. "City Council decides to obtain natural gas supply for Casper." Casper Star-Tribune, Nov. 8, 1984.
"Time to think about seeking $100 million owed in gas rebates." Casper Star-Tribune, Feb. 5, 1984.
Illustrations
All photos are from the Casper Star-Tribune collection at the Casper College Western History Center. Used with permission and thanks. The collection includes extensive of the paper's photographs and news content, sorted by topic and available for research. See below for details on visiting the center.