Area 3: Native People in a Changing West 
Question: How did expanding westward affect tensions within different regions of the U.S.?
---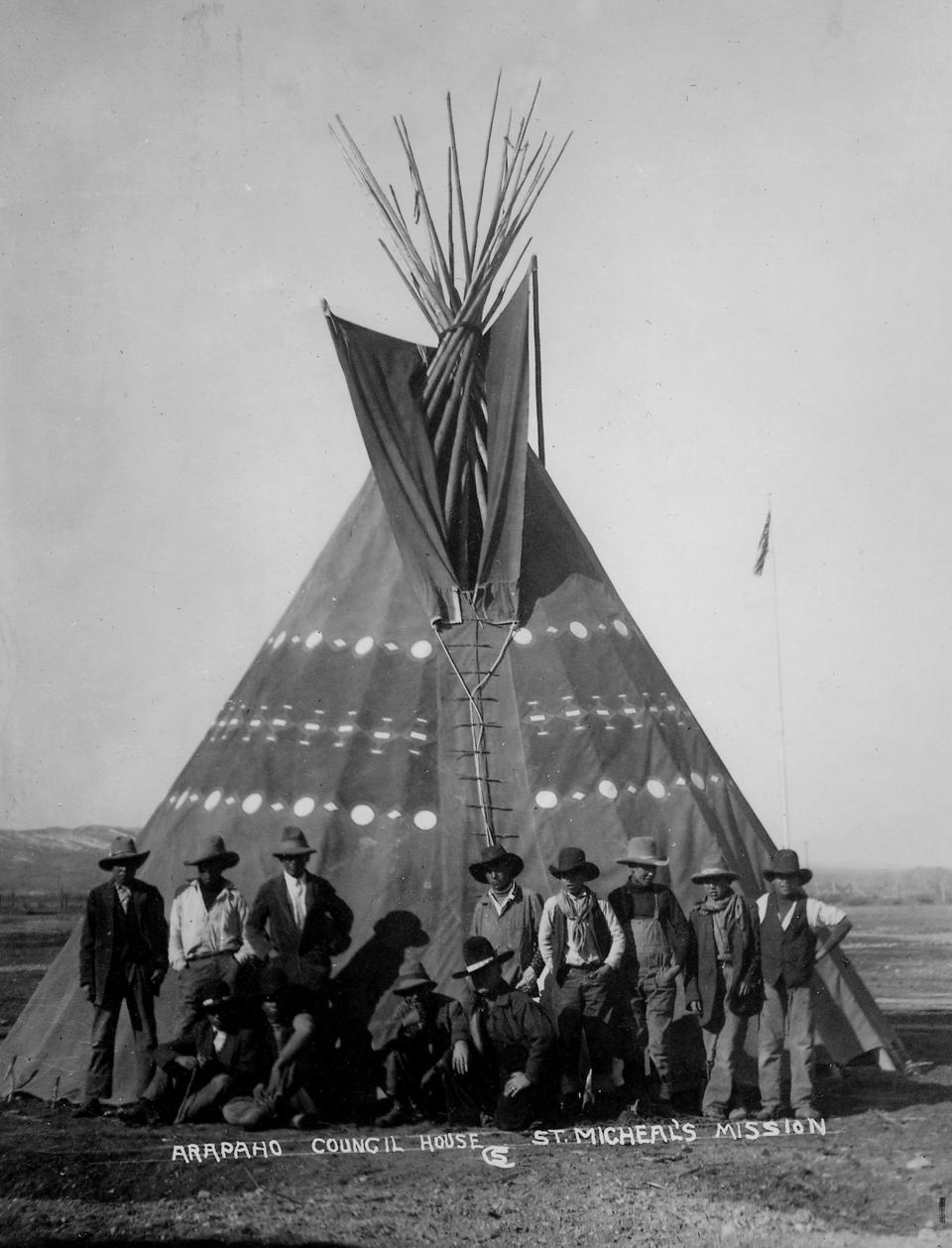 Lesson Plan Developed By 
Emily Petty, Arapahoe Elementary School
Grade Level 
Upper Elementary
Content Area(s) 
Social Studies 
Art 
Learning Objective(s)
Students can describe symbols that represent different cultures.
Students can compare and contrast the symbolism used for different cultures.
Standards 
Click here to see a spreadsheet aligning Wyoming State Social Studies and Common Core Standards for this and other digital toolkits of Wyoming History.
Length 
One 45-minute class period
Materials Required 
Glue 
Scissors 
2 sheets of Construction Paper 
Reading on Arapaho and U.S. flags 
Venn diagram 
Handout on Arapaho symbols and their meanings