My Cantrell Files
July 29, 2020
By Paul Krza 
(Editor's note: The author's article, "Ed Cantrell, Rock Springs and Boom-time Crime" has just been published on WyoHistory.org.)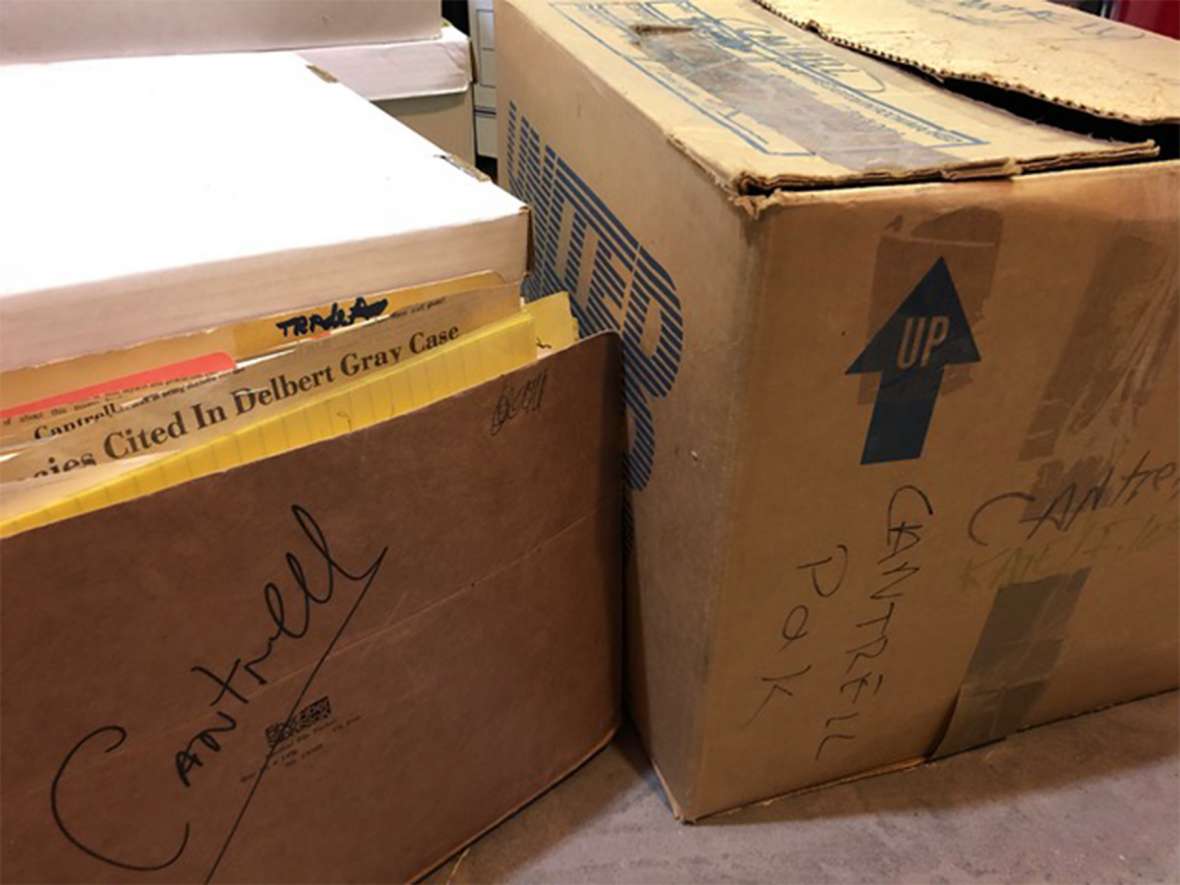 When I was growing up in small-town Rock Springs, the world was distant, out of my grasp. My only glimpses came on Sundays at my grandparents' house, thumbing through National Geographics and Slovenian lodge newspapers, their connection to the old country.
My world was the cold, high desert of southwest Wyoming, riddled with leftovers of coal mining past—abandoned bathhouses, rail trestles and slag. Only on rare occasions—for doctors, mostly—did our family go to places like Salt Lake City or Denver.
The dead-ended-ness of Rock Springs motivated my classmates and me to "get an education," to flee to that wondrous, outside world.
So it's with a bit of chagrin that, after a stint teaching, being drafted into the military and some advanced degree work at the University of Wyoming, I ended up back in Rock Springs.
Little did I expect that the world would come to me. Overnight, my backwater was suddenly cooking, with new people, new ideas—and an unsavory underbelly. It was as if a new town appeared, the population doubling in a few years. My widowed mother met and married one of the new people, a nice-guy Mississippi construction worker.
I'd always liked words and writing, so when the Casper Star-Tribune needed somebody to chronicle events, I grabbed the opportunity, even if it was for literal nickels and dimes.
Things moved fast—prostitutes, bar fights, traffic jams and lots of outsiders flooding in. The place was ready to blow, and it did, displayed on national media
Never did I think that my decaying old town would hit "60 Minutes," and that newspapers in New York City and Washington, D.C., would be interested. The world had arrived!
And then, the catalyzing event occurred that exposed energy-boomtown rawness, the human casualties when mega-energy companies, driven by money and profit, move in to grab the loot.
Amazingly, it was on my birthday — July 15, in 1978 — when Ed Cantrell, who I knew from my teaching days in Cody, and who had Rock Springs connections, would shoot and kill Michael Rosa, his undercover drug detective, in front of the Silver Dollar Bar. As I often say, you just can't make this stuff up.
Other Wyoming cities suffered the same fate — Gillette, in the coal-rich Powder River Basin, birthing the unwelcome tag, "Gillette Syndrome," a catchall for boomtown woes, and Wheatland, with its power-plant construction. But it was the Rock Springs experience that spurred the concept that energy giants should pay up front for social upheaval, through industrial siting payments and with a pioneering severance tax.
The world meanwhile watched as Cantrell went through the courts, accompanied by his ostentatious defense attorney, the buckskin-coated and cowboy-hatted Gerry Spence.
I'm a collector of past artifacts, like my uncle, Henry Chadey, who established the Sweetwater County Historical Museum. And because I had to measure my column inches to get paid by the Star-Tribune, my newspaper boxes grew, taken along on multiple moves, finally to Albuquerque, New Mexico, where I now live.
Revisiting Cantrell was an opportunity to sift through those boxes decades later, and recall when the world came to me. The shooting of Michael Rosa was simply the crowning event.
Discuss "Ed Cantrell, Rock Springs and Boom-time Crime" ​ on Facebook.