History's Not Static
May 24, 2023
By Kaylyn Mercuri Flowers                                                              
My recent WyoHistory.org article on Agnes Wright Spring gives highlights of the story of a dedicated woman who, no doubt, altered the course of the history profession in Wyoming and Colorado. Spring, a fierce advocate for the representation of women in history, was raised in Wyoming, entered the University of Wyoming at the age of 15, wrote 22 books, served as state librarian of Wyoming, directed the New Deal-era Federal Writers Project in Wyoming and served later as state historian of Colorado.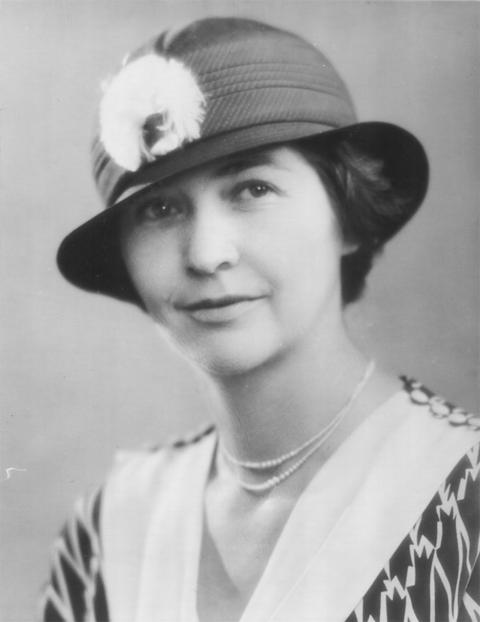 Several recent events, including her induction into the Colorado Women's Hall of Fame, have brought Spring further into the public eye. The attention has drawn both praise and thoughtful criticism of her work. It also spurred me to take a second look at some sources I used in my University of Colorado Denver master's thesis on Spring.
This time around, an inconsistency turned up, thanks in part to the staff at WyoHistory.org. In earlier publications, I and others had reported that Spring served, at different times, as state historian of both Wyoming and Colorado. In fact, it turns out she helped mold and create the position of Wyoming state historian but never held the title herself. In her role as state librarian in Wyoming, beginning in 1917 after she returned from a brief time in New York, she did a lot of the work that a state historian would later do—but her position pre-dated the official role of state historian. 
This new information confused me at first, as Spring referred to herself years later in more than one source as the state historian of Wyoming. It now seems to me she considered herself state historian as that was part of the function she performed as state librarian. She later held the official title of state historian of Colorado—and was the first woman to do so. While distressed by this conflict with my previous sources, I was also relieved and happy, working on this new article, to have access to more information about Spring's time in Wyoming and to have the opportunity to correct my previous research. 
Why is it important? Why share this? My point is, history's not static. One of the reasons I love it is that it is a living discipline. Every time we uncover new information, the narrative adapts to include all the sources and perspectives to which we have access. 
Correcting this inconsistency from my previous research allowed me to live this truth, and I was glad to do it. It is my hope that others understand history this way and see correcting past assumptions as an opportunity—not just a re-write and definitely not a burden.